kohli Achievements and Awards "Great Honour For The Cricketer"
Kohli was selected the vice-captain of the ODI team in 2012 and handed over the Test captaincy after Mahendra Singh Dhoni's Test retirement in 2014. In 2017, he became the limited-overs captain. In ODIs, Kohli has the second highest number of centuries and the highest number of centuries in run-chases in the world. Kohli has the Indian batting records including the fastest ODI century, the fastest batsman to 5,000 ODI runs and the fastest to 10 ODI centuries. Among the T20 world records held by Kohli is the fastest batsman to 2,000 runs and 1,000 runs, most runs in a calendar year and most fifties in the format. He also holds the records of most runs in a single tournament of both the World Twenty20 and the IPL. He is the only batsman in history to average over 50 in Test matches, ODIs and T20Is simultaneously.
Kohli has been honoured of many awards such as the Sir Garfield Sobers Trophy (ICC Cricketer of the Year) in 2017; ICC ODI Player of the Year in 2012, 2017 and Wisden Leading Cricketer in the World in 2016, 2017.  In 2013, he was given the Arjuna Award in recognition of his achievements in international cricket. The Padma Shri was conferred upon him in 2017 under the sports category. Kohli is ranked as one of the world's most famous athletes by ESPN and one of the most valuable athlete. In 2018, Time magazine named Kohli one of the 100 most influential people in the world.
Virat Kohli to get cricketer of the year award at BCCI
India captain Virat Kohli's phenomenal batting form has honoured him the BCCI best cricketers awards."Following his phenomenal show in the past two seasons, Team india captain presented with the prestigious Polly Umrigar Award for the best international cricketer at the BCCI awards to be held in bengaluru. he is also among the world highest paid athletes. To honour former President Jagmohan Dalmiya, the BCCI has given the four awards in remembrence of the late admisnstrator. he is awarded with the prize money of 15 lakh for each season in the men category.
CEAT Awards: Virat Kohli Named International Cricketer of the Year
India skipper Virat Kohli won the International Cricketer of the Year Award at the CEAT Cricket Ratings awards. The 29-year-old Kohli had a memorable last season with the bat. Due to his unpresence Rohit sharma has collected the award on behalf of kohli. it was the great honoured to him as a captain of the indian cricket team.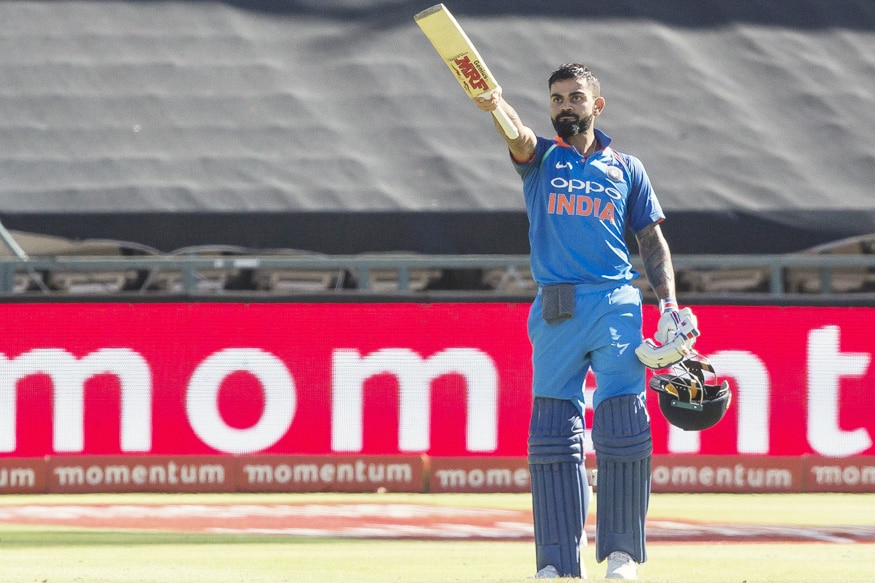 Awards for kohli in his cricket career
Kohli was awarded as the Padma shri in 2017,CNN IBN Indian of the year in 2017,Sir garfield sobers trophey in 2018, Arjuna award for the cricket in 2103, wisden leading cricketer of the world in 2014,people choice awards for india favourite sportsperson in 2012,and many more records are on the way in the future. For the further details visit the website www.coolviratkohli.com